Turkey Online Booking Privacy Policy, Kusadasi Ephesus
Ephesus Tours Privacy Policy, Ephesus Tour Guide Information

Turkey Online Booking Privacy Policy Tours Information Guide
Since 2007. Turkey Online Booking, Turkey Guide Information Webpage
turkeyonlinebooking.com
is committed to keep safe your privacy online. Please read the following policy to understand in which way your personal Inf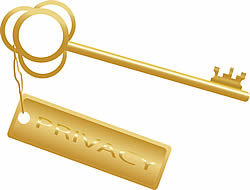 ormation will be treated while using our services.
We will not collect personal information like your name, e-mail and mailing address and telephone number ("Personal Information") without your knowledge and permission; we will not sell or rent your Personal Information to third parties unless it is specifically stated otherwise. We will protect the security of the personal Information we collect from you.


SHARING PERSONAL INFORMATION

Some personal information about you is collected during making a request or a booking.
turkeyonlinebooking.com
may ask you some personal information like your name, email address, birth date, gender, zip code etc. The more information you provide, the better choices for your travel can be offered to you. Generally, we provide your Personal Information to the travel suppliers that you decide to make arrangements with through our site. We make efforts to ensure that these travel providers will also protect your Personal Information. We have got partners to perform various services necessary for our business - tickets booking and delivering, car rentals, credit cards processing etc. We will share only that Personal Information with these other companies they require to fulfill your orders. These companies agree that they will not use your Personal Information for any other purpose. Other than as explained in this policy, we will not disclose any


Personal Information we collect from you to others without your permission, except in certain limited circumstances:
(a)
to protect the security of our site and our rights under our Terms and Conditions of Use;

(b)
to protect ourselves against liability;

(c)
in response to legal process,

(d)
if we believe in good faith that the law requires it; or

(e)
in connection with a sale of our business or company.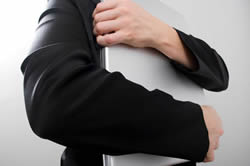 CHILDREN

Children - persons under 18 years of age - are not allowed to use the services available on our site.


CANCELLATION PROCESS

For any reason to cancel any reservation of our services : The Cancellation has to be minimum 2 days (48 Hours) earlier than arrival time. In this case any made payment will be refunded.
If the cancellation is proceeded in the period less than 2 days (48hours), no made prepayment will be refunded
.

Turkey Online Booking
Matyas Travel Agency
License A-4962
Cumhuriyet Mahallesi Rifat Arin Sokak
NNo:9/A 09400 Kusadasi/ Aydin/ Turkey
Tel:+90 542 433 75 71
Fax:+90 542 433 75 71