About Ephesus Tours - Ephesus Cruise - About Ephesus from Izmir - Ephesus from Istanbul
About Us - About Turkey Online Booking- Ephesus Tours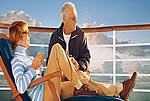 Turkey Online Booking is located in Kusadasi, the port for the cruise ships and the gateway from Samos to Turkey . Kusadasi is a holiday resort in the middle of the most tourist and historical spots such as Ephesus, Pergamum, Priene- Miletos- Didyma, Pamukkale, Aphrodisias, Sardis, Troy, Assos and the Seven Churches of Revelation.
Because the Seven Churches of Revelation is located in the western part of Turkey, Turkey became an important country for the early Christian Churches and it's possible to follow in the first steps of St. Paul in Turkey.
We offered a full package of incoming and outgoing tour services for both Turkey and Greece to operators and travel agencies from different countries. Such services include incoming service, handling service, hotel reservations, transfers, blue cruise, bareboat charter, Ephesus tours, Istanbul tours, cultural packages tours, private tours, religious tours, daily excursions, congress, seminar and banquet organization and thermal spa tourism. With our extensive experienc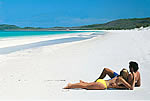 e and professionalism, we are capable to tailor made tour packages to suit various customers requirements.
However should you need any further clarification, please do not hesitate to contact us.
For more information relating to our company and details of our services, please visit our websites.
Best Regards
Turkey Online Booking
Email:
info@turkeyonlinebooking.com
Matyas Travel Agency
License A-4962
Cumhuriyet Mahallesi Rifat Arin Sokak
No:9/A 09400 Kusadasi/ Aydin/ Turkey
Tel:+90 542 433 75 71
Fax:+90 542 433 75 71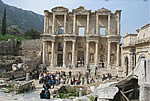 If you have any interest for collaboration or just want to get more information about our company, you can see our web pages or write us an email:
info@turkeyonlinebooking.com
or for Reservation:
http://www.turkeyonlinebooking.com/bookingdepartment.html
Turkey Online Booking Travel

We Can Arrange All Cruises Tours, Ephesus Tours, Individual Tours, Hotels and Tours.
Reservation & Question:
Email:
info@turkeyonlinebooking.com
WebPages:

http://www.turkeyonlinebooking.com
http://www.onlineephesustravel.com
http://www.biblicaltourguide.com
http://www.greecetoursguide.com
http://www.onlineturkeycruise.com
http://www.ephesustour.cc