Turkey Online Booking is Ephesus Tours Guide for Izmir and Kusadasi
Turkey Online Booking is a Economical and Private tours Online Website
Since 2007. Turkey Online Booking, Turkey Guide Information Webpage
Dear friends,
Here we are with our updated web site, glad to offer you new tour programs, daily tours, special tour offers in Turkey and of course our popular Ephesus tours.
Enjoy it!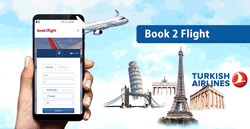 Ephesus Tour Travel Is Your Information Guide In Ephesus Providing Top-Quality Services For Ephesus Tour, Private Ephesus Tour, Ephesus Tours, Planning Religious Tour To Ephesus and more.
Turkey Online Booking is your Ephesus information guide providing you with the information about Ephesus city, its history, location, sightseeing, and Ephesus tour programs from Kusadasi, Izmir and Istanbul.
Turkey Online Booking Agency - Arranging Economy Ephesus Tours
We are glad to offer budget Ephesus Tours for you in 2021 !
Ephesus Tours for your Budget in 2021
Check for our tour programs either we are glad to present you our special offer!
We will provide you with the air conditioned vehicle with the driver and the professional English speaking guide who will be with you during the whole tour.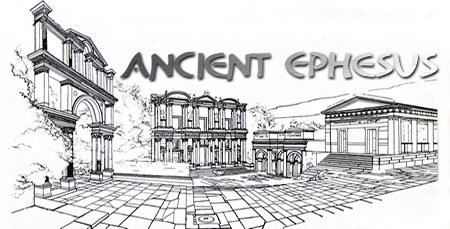 Mini van, tour guide, petrol costs are included in the price, you pay extra only for the sights you are going to visit.
Fixed price for the number of participants from 1 till 12! Do not miss this chance!
You can draw up the program and determine the sights you wish to visit; our guide and the private vehicle with the driver will be at your disposal.
Whether if you are 1 person or 12, we offer fixed price for you - 120 EURO in total (for the half day Ephesus tour) or 170 EURO in total (for the full day Ephesus tour).

We recommend you:
• Ancient city of Ephesus.
• The House of Virgin Mary.
• The Basilica of St. John.
• Ephesus Archaeological Museum.
• Terrace Houses.
• The Temple of Artemis.
• Ancient cities of Priene, Miletos, Didyma.
• Old Orthodox village of Sirince.
• National Park of Kusadasi.

If you would like to learn more about the tours we arranged in previous years, just read our Ephesus reviews.
About Ephesus Travel Guide Turkey
Turkey Online Booking offers to the agencies and to the customers following services:
• Information and travel services.
• Packages of entertainment, cognitive, family, historical and relax tours.
• Hotel Accommodation and reservations in Turkey and Greece Islands.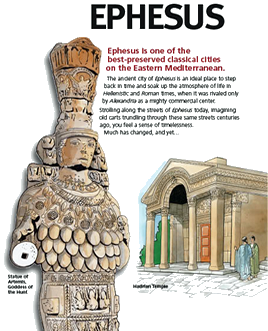 • Car rental services and transfers.
• All kinds of excursions and tours (from daily tours till 1-3 week voyages).
• Our Mission is Excellent Services, Top Quality, Responsibility and Trust.

Did you know that fact about Ephesus?
Among the most popular world ancient attractions Ephesus should have taken a very important place being one of the perfect examples of the ancient memorials, still very well preserved and giving you a huge impression of how the live in that period was. You should take your time to walk through the city to see all the great sightseeing there which you certainly have heard about (at least about the most of them): Hadrian Temple dedicated to the Emperor of Hadrian; Grand Theatre with the capacity of 26 000 people where fights and theatre performances took part; Celsius Library belonging to the Emperor Celsius; you can even see the public latrines in the city.
Certainly you heard about the worth seeing sights around Ephesus: House of Virgin Mary, Basilica of John Apostle, Isa bey Mosque, Seven Sleepers Cave.
But did you know about the place outside of Ephesus called garbage heap (trash heap)? According to the historical records unwanted babies - mostly girls -due to the belief to the Artemis goddess (Artemis was the goddess of fertility both giving blessings to woman willing to have a child and also protecting from the child birth, as every third woman was likely to die during the child birth) were left in the isolated area to die. The most healthiest of them were picked up by the slave traders and used to be slaves or prostitutes.
Turkey is the best place for visiting historical places:
Ephesus Selcuk, Kusadasi Ephesus, Didyma, Priene, Miletos. Being one of the most important of Turkey, Ephesus is called on of the seven world wonders. It is strongly recommended for every one coming to Turkey, to visit The temple of Artemis, the seven sleepers cave, St. John Basilica, The House of Virgin Mary, not because it is a worth-seeing places but also of its importance for the Christian, Jewish, Catholics and other Religions in the world (Ephesus religious tours.
Ephesus Tour Shuttle - Izmir Ephesus Tour - Kusadasi Ephesus
Ephesus Tour Shuttle, Turkey Online Booking Travel Shuttle, Kusadasi Ephesus City Shuttle, Ephesus City Shuttle Services, Ephesus Half Day, Ephesus Tour from Izmir / Kusadasi

Turkey Online Booking Travel offers Ephesus City Shuttle Services organizing transportation to Ephesus from Kusadasi and Izmir ports and back.
EASY TO DO
Our English speaking guide (other languages are also available, please send us a request) will meet you at the port with Ephesus Tour Shuttle / Turkey Online Booking Travel sign.
Our tour guide will escort you in our modern air conditioned vehicle and will accompany you to Ephesus, The House of Virgin Mary or any other sights you would like to visit. Our guide will give you a free Ephesus Guide Book and some information about Kusadasi, ancient city of Ephesus, The House of Virgin Mary, St. John basilica and other sights during your trip to Ephesus.
You will have 2,5 hours for exploring Ephesus city, including Terrace Houses if you wish. You will have enough time also for taking photos, and also for tea break or shopping at the lower entrance gate in Ephesus.
You will have 1 hour in The House of Virgin Mary visit the house, pray, take pictures, drink Holly Water.
Shuttle reservation is obligatory because we need to arrange the size of our vehicles to provide your safety and comfort.
Included in the price
Ephesus Guide book in English language Professional English speaking Tour guide (guiding in other languages – due to your request) A/C transportation, parking.
Excluded of the price
Any personal expenses, tips etc. Entrance fees Ephesus : 40-TL ( around 16 $ ) The House of Virgin Mary 20.00- TL( around 12-$US ) (You can pay the guide in USD or Euro during the transfer to Ephesus as no foreign currencies are accepted, only Turkish Lira.)
Why Choose Ephesus Tour Shuttle with Turkey Online Booking Travel ?
NO HIDDEN STOPS and HIDDEN CHARGE You will have fixed departure and return times, You will have enough time to spend in the sites for their exploring, You will have time to spend in town center on your own or any shopping places (just tell the guide about your wishes), You will have professional tour guide, who will give you detailed information about Kusadasi, Turkey in general, Ephesus, House of Virgin Mary, Seven Sleepers cave etc.
Ephesus tour for group is per person only with Shuttle Services 35 DOLLAR.
Featured Ephesus Tours

Location: Kusadasi, Izmir Harbour, Hotel, Airport | 3,5 - 4 Hour's
From $40
Visit Ephesus, Hadrian Temple, Celsius Library, Theater and Artemis Temple...

Location: Izmir Harbour, Hotel, Airport | 4,5 - 5 Hour's
From $65
Ephesus ancient city, The House of Virgin Mary. optional St. John Basilica. The price includes the entrance fees, professional licensed guide, lunch and private a/c minibus.

Location: Istanbul Port, Istanbul Airport, Istanbul Hotels | 6,5 - 7 Hour's
From $200
Departure from Izmir Airport, Izmir Harbour - Port, Izmir Hotels, Kusadasi Harbour - Port or Kusadasi Hotels Book a private Ephesus Tour and you and your friends can have a modern vehicle with driver and the professional guide only at your disposal.